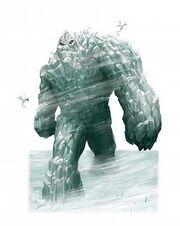 This character is a NPC and cannot be played as a character or claimed.
Vulca
Game Related Information
Level

1

Experience

500

HP
1000
MP
1000
Class
God
Inventory

3 wishes, 500,000 gold

Biographical Information
Homeland
Age

Infinite

Physical description
Race

God Human

Sub Race

Ice Giant

Gender

male

Height

42'7"

Hair color

N/A

skin color

White Blue

Eye color

Glacier Blue

Personal Information
Allies
Enemies

all other factions/kingdoms

Rank

God and King of Asgarnia
In order to become a Viking, you must battle with me and defeat me. If you lose I will reset all your stats to ZERO!



Ad blocker interference detected!
Wikia is a free-to-use site that makes money from advertising. We have a modified experience for viewers using ad blockers

Wikia is not accessible if you've made further modifications. Remove the custom ad blocker rule(s) and the page will load as expected.