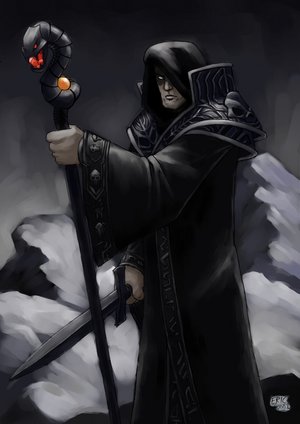 Sorcerers are a group of very powerful magic users, but they share the ame thing: they are limited to the planet. A sorcerer is capable of destroying many things, but their magic is created by the legendary Salazar Stone.
Sorcerer's Starting things
Edit
A sorcerer starts with the weapon: Sorcerer Staff and they have an Iron Short Sword for a secondary weapon. They Start with the Teacher Salazar Gryst III, ruler of Grystania.
Sorcerer
Game Related Information
Strength Modifier

12

Endurance Modifier

11

Intelligence Modifier

25

Wisdom Modifier

23

Agility Modifier

12

Resistance Modifier

17

Discipline Modifier

12
Ad blocker interference detected!
Wikia is a free-to-use site that makes money from advertising. We have a modified experience for viewers using ad blockers

Wikia is not accessible if you've made further modifications. Remove the custom ad blocker rule(s) and the page will load as expected.