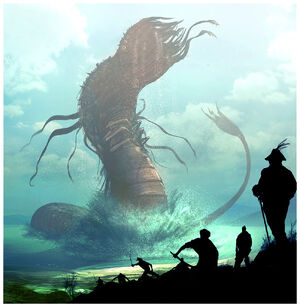 &nbsp
The infernal sea creature of lore, is the only thing that was left undefeated before turning into an avatar. He was sealed after losing a duel to the god of water, Kakaros. He was forever cursed to do the bidding of other people. He lost his real destiny of destroying the world, but was finally sealed within the high summoner.
ATK: 314
DEF: 210
SPE: 79
MAG: 281
MDEF: 239
CHA: 78
He is currently wielded by the high summoner.
Ad blocker interference detected!
Wikia is a free-to-use site that makes money from advertising. We have a modified experience for viewers using ad blockers

Wikia is not accessible if you've made further modifications. Remove the custom ad blocker rule(s) and the page will load as expected.