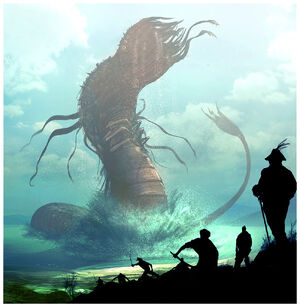 &nbsp
These are the avatars of the elements. They are powerful entities with the abilities to destroy and to protect. They are only summoned when their masters are in danger or they are in combat. These are the four god avatars:
Then there are many who serve under them. They are only summoned by the eternal summoner. The eternal summoner is a person who has power over all summoners. In order to gain such titles, you must be chosen out of seven people in a battle to the death. Every summoner is born with an avatar, or is chosen by the elders in the year of the chosens. The chosen ones, however do not get the same opprtunity as regular summoners do. Chosens have to pray at the four sacred temples all over the planet and come to the temple of the Summoners to pray for an avatar of their choice. They are named by regular summoners as the unfortunate ones. The Four god avatars also gave birth to many other types of Avatars known as Demi-god Avatars. There are a total of seventeen.
Demi-avatars
Edit
Ad blocker interference detected!
Wikia is a free-to-use site that makes money from advertising. We have a modified experience for viewers using ad blockers

Wikia is not accessible if you've made further modifications. Remove the custom ad blocker rule(s) and the page will load as expected.